Bootleg active pants
$119.00 incl. GST
From Brasil Sul Bootleg active pants – classic style.
Perfect for walking, yoga & casual wear.  If you don't like the skinny leggings then these are perfect for you.
Lovely and long so great if you incorporate a heel.
Two sizes
Related Products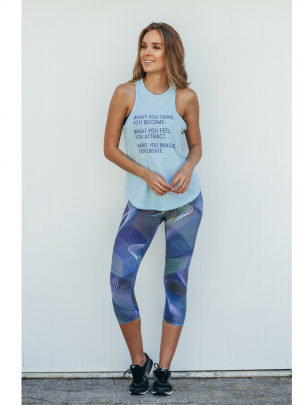 Inspire Me active singlet
BrasilSul Inspire Me active singlet :
"What you Think, you become.  What you Feel, you attract.  What you Imagine, you create."
Cotton mix making it an extra light fabric, comfortable and fast drying.
Size options, colour options
$

59.00 incl. GST
Select options