Home Wardrobe Visit
(Wardrobe Planning)
$200.00 – $647.50 incl. GST
Do you feel like you don't make the most of your clothes and end up wearing the same things everyday? Do you have a feeling that you may have some great outfits lurking in your wardrobe but end up wearing the same thing or variations of the same thing daily?
This is where I will help you create brand new outfits using your very own clothes. The purpose of this session is to utilise your own wardrobe and create as many fantastic outfits that you never knew you had.
My expert eye will be able to show you how to make the most of each of your pieces creating looks that are perfect for you and your lifestyle.
I will cover your wardrobe from work, weekend to evening. Pictures will then be taken of your outfits as a reminder of all the looks.
You will then be sent a list of what you need to complete a basic co-ordinated wardrobe. If you're not confident by yourself you can then book me for a Shopping Trip.
$387.50 2.5 hours (minimum), $130 per hour thereafter.
Wardrobe planning can take longer than 3 hours, you may choose the minimal time and discuss extending the service as needed.
Price on request for non central Auckland
You may also like…
Colour Analysis
Have you always wanted to know what colours suit you? Do you visit shops and see so many colours that you never know which ones to buy? Would you like to know what colours are perfect for your skin-tone?
Wearing the correct colours, can make you feel more energised, look less drawn and dramatically enhance your overall appearance.
In this session I will drape fabric drapes to determine your best suited colours to enhance your natural colouring. This includes a skincare analysis, makeup application and makeup recommendations and you will receive a comprehensive handbag size colour swatch to use when shopping which will give you immediate benefits of wearing the right colours.
Allow 1.5hrs – 2hrs
$

330.00 incl. GST
Select options
Related Products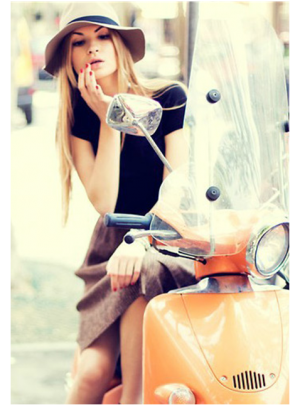 Text Shopping – take me with you!
This service offers peace of mind while shopping.

It may be that you are looking for an outfit for a special occasion and you are not quite sure if it suits you, maybe you are unsure of a style of shoe or accessory to match an outfit and you need to get some advice.
Maybe you just need to know if an existing outfit works, mixing and matching can sometimes be tricky.
Send me a picture on a text or short video and I will get back to you asap.
This service is available to my existing clients, who have had two of more of the following done with me:
a Style File
Colour Analysis
Wardrobe Audit
Personal Shopping

An introductory offer of:
8 text for $80 (6 week expiry)
12 text for $100 (8 week expiry)

This is a safe bet to getting it right!
$

80.00 –

$

100.00 incl. GST
Select options