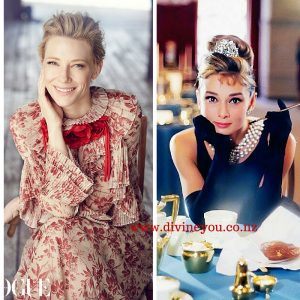 Do you think you could possibly dress by the Stars?
According to the Zodiac, what should a Taurus wear?
Taurus is a very feminine sign, chic and ladylike, they appreciate classic looks and sensual fabrics.  It's all about comfort for Taurus, yet fabulous at the same time.  Sensuality guides expression and purpose for the sign.  Serenity, simplicity and music are your allies.  Quality is a must for you and you buy classic brands that outlast trends.  You present a grounded, practical face to the world that looks beautiful as well as expensive, all of which helps you operate at your best.
Your style : You value comfort, but that doesn't mean you aren't all about looking good too.  You live for your favourite pair of cosy jeans, but you'll pair them with the coolest sneakers out there.  You are passionate about your outfits and you always make a statement without ever coming off as too contrived.
Get the look : Overtly sexy is not for you.  Instead, opt for cool pieces that prove you don't need to flaunt it all to feel confident.  Since you love eye-catching items shop for pieces you can easily mix, match and layer – patterned tops, wild sneakers or if it's your style, neon sweaters.
Style Icons : Audrey Hepburn, Cate Blanchett and Jessica Alba.
Happy birthday to all you gorgeous chic and ladylike Taurus classics out there.  Being a Personal Stylist I would love to hear any feedback on whether you feel your Style suits your Zodiac.
I'll be taking a couple of weeks break from blogging.  I'm looking forward to returning with lots of fun stylish updates.
Yours in Style,
Johanna-May xx