Personal Shopping
Personal shopping for your needs
$275.00 – $715.00 incl. GST
Would you love a wardrobe that's easy to manage, that has multiple outfit combinations and is suitable for any occasion?
With a focused approach, an objective eye on you and having experience on where to shop and what to buy for your individuality I will help take the stress away from a typical shopping trip.
A half day shopping service is perfect if you find that you waste money on clothes you never wear and feel like nothing seems to fit or look quite right on you. Perhaps you go shopping and either feel overwhelmed or come back with similar things every time you shop?
You may want to wear the new season's trend but not sure how? You may want to create the perfect capsule wardrobe? Or just want to make the most out of your shopping trip with a Personal Stylist leaving you feeling fantastic and going home with items you will wear and wear again.
2.5 hours (minimum) = $275
Additional hours = $110 each
You may also like…
Champagne Makeover Package
This is your ultimate step towards confidence, supreme professional presentation, establishing a march on your competitor. The Champagne Makeover no matter your unique lifestyle will empower you with your own style identity knowing each day brings a refreshed experience.
What's included?
Colour Analysis, makeup application and personal fabric colour swatch
Body line, style and fashion Personality Analysis including a Personalised file
Wardrobe planning including style advice (2.5 hours)
Personal shopping (3 hrs)
Return home visit to show you how to integrate your new purchases into your existing wardrobe (2hrs) – (based on central Auckland)
Bonuses:
Distribution of unwanted garments from your wardrobe to chosen re-sale shops or charity shops
X 2 20min skype calls
Follow up text messages
Makeup bag audit
Lunch with me on shopping day
10% discount on my products
Sign up to text shopping
Weekly Style file blogs
Monthly newsletters
The Champagne Makeover is the Ultimate Style experience where you will go on a journey of discovery, empowerment, exploration, style identity, and one on one support from me.
This package omits nothing and is done over 1 month or shorter if required
$

1,897.00 incl. GST
Select options
Related Products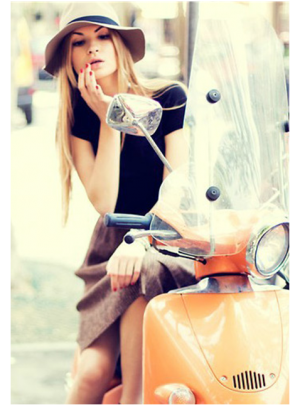 Text Shopping – take me with you!
This service offers peace of mind while shopping.

It may be that you are looking for an outfit for a special occasion and you are not quite sure if it suits you, maybe you are unsure of a style of shoe or accessory to match an outfit and you need to get some advice.
Maybe you just need to know if an existing outfit works, mixing and matching can sometimes be tricky.
Send me a picture on a text or short video and I will get back to you asap.
This service is available to my existing clients, who have had two of more of the following done with me:
a Style File
Colour Analysis
Wardrobe Audit
Personal Shopping

An introductory offer of:
8 text for $80 (6 week expiry)
12 text for $100 (8 week expiry)

This is a safe bet to getting it right!
$

80.00 –

$

100.00 incl. GST
Select options