Personal Shopping
Personal shopping for your needs
$250.00 – $610.00 incl. GST
Would you love a wardrobe that's easy to manage, that has multiple outfit combinations and is suitable for any occasion?
With a focused approach, an objective eye on you and having experience on where to shop and what to buy for your individuality I will help take the stress away from a typical shopping trip.
A half day shopping service is perfect if you find that you waste money on clothes you never wear and feel like nothing seems to fit or look quite right on you. Perhaps you go shopping and either feel overwhelmed or come back with similar things every time you shop?
You may want to wear the new season's trend but not sure how? You may want to create the perfect capsule wardrobe? Or just want to make the most out of your shopping trip with a Personal Stylist leaving you feeling fantastic and going home with items you will wear and wear again.
2.5 hours (minimum) = $250
Additional hours = $90 each
You may also like…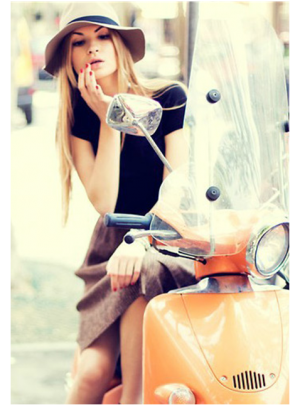 Text Shopping – take me with you!
This service offers peace of mind while shopping.

It may be that you are looking for an outfit for a special occasion and you are not quite sure if it suits you, maybe you are unsure of a style of shoe or accessory to match an outfit and you need to get some advice.
Maybe you just need to know if an existing outfit works, mixing and matching can sometimes be tricky.
Send me a picture on a text or short video and I will get back to you asap.
This service is available to my existing clients, who have had two of more of the following done with me:
a Style File
Colour Analysis
Wardrobe Audit
Personal Shopping

An introductory offer of:
8 text for $80 (6 week expiry)
12 text for $100 (8 week expiry)

This is a safe bet to getting it right!
$

80.00 –

$

100.00 incl. GST
Select options
Related Products
Makeup application and makeup bag audit
The application of makeup is a skill that women are expected to know instinctively, and yet one in which they very rarely receive any formal training. The secret of a beautiful face isn't an expensively assembled makeup bag, or difficult makeup techniques, it's about using the right products in the right places to bring out your natural beauty.
Let me help strip away the mystery of makeup and help to find the small number of products and the simple application techniques that are right for you as an individual. Plus bring in your own daily makeup bag and let me look at what you are using, get some new recommendations and ideas.
Great to do once you have had a Colour Analysis.
Allow 1 hour.
$

80.00 incl. GST
Select options